Aliexpress, the online-only Chinese retail utility owned by the Alibaa Group, is noted for offering great prices on certain bike accessories, such as mounts, gears, and lights.  Since bike lights are essential safety accessories,  many riders turn to Aliexpress in search of the best deals.
Shopping for Bike Lights on Aliexpress.com
However, some of the products are little-known outside of China. This article will address the features of some of the best bike lights on Aliexpress.com, such as those manufactured by Inbike, Newbowler, Vastfire, and Magicshine RN.
The Inbike LX 210
One of the best bike lights on aliexpress.com is known  for its phenomenally bright 1000 Kumen brightness factor, the Inbike LX 210 is a compact bike light of excellent quality.  It comes with a rechargeable Samsung battery and has a solidly-waterproof, shock absorbent  aluminum case.  The light features five different light level options with different amounts of battery usage for each one. For instance, when on the brightest setting, the battery will last up to 2 hours, but will last up to 32 hours on the lowest setting.  The light comes with a handy USB cable for charging.  This light is mounted on a bike's handlebars with a special bracket that is included with purchase.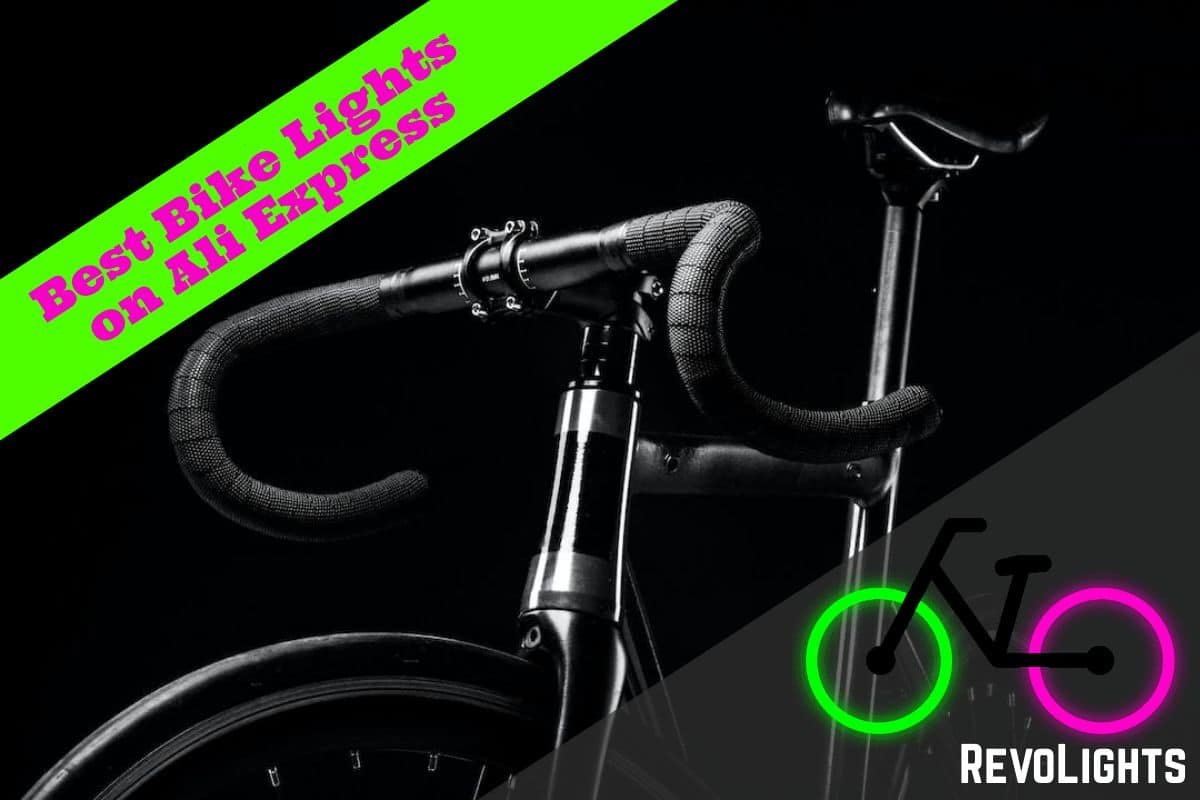 The light, which resembles a small flashlight, has a maximum light length of 230 meters or 755 feet.  This is a great light for night riding, or to use during the day to attract the attention of motorists who share the road.
Newbowler 1000 LM
The Newbowler 1000 LM is also considered one of the best bike lights on Aliexpress.com.  It is a compact, simply-designed light made of durable, waterproof aluminum.  Unlike the Inbike LX 210, the Newbowler 1000 LM comes with two 18,650 batteries with a total capacity of 5200 milliamperres.  It features 3 operating modes.  At maximum mode, the battery can be expected to last 4 hours before needing a recharge.
The Newbowler 1000LM comes with a USB charging cable that can also be used as a power bank to recharge small electronics, such as a cell phone or tablet.  It should be mentioned that using the battery for this purpose can drain it quickly, so charging phones in this manner should be reserved for emergencies.
The light also comes with a mounting bracket that rotates 360 degrees.  The length of the light beam at maximum mode is 500 meters, or 1640 feet.
Vastfire 1200 LM
The Vastfire 1200 LM bicycle light is a lightweight, powerful and durable bike light is is a top seller as one of the best bike lights on Aliexpress.com.  With a maximum output of up to 1200 lumen, this is a great light for both day and after-dark riding.  It is made from a durable, waterproof aluminum alloy.
It comes with a built-in battery for 1200 milliamperes hours.  Battery operation lasts from 2-12 hours, depending on the mode the rider chooses for a particular operation.
The unique design of this bike light includes a two-way feature that illuminates the rider as well as the area in front of the bike. It includes 5 modes of operation, including a strobe effect to attract the attention of drivers during the day or night.  The light comes with a mount with brackets that rotate 360 degrees.
The USB charger is included in the price.
Magicshine 1200
Made from sturdy, waterproof, aluminum alloy, the Magicshine 1200 is a versatile, well-made bike lite that comes with several great options.  First, it can be mounted on either the bike's handlebars or on the helmet, and comes with brackets and straps to secure a perfect mount that remains steady during use.
The light is equipped with a 21,700 format rechargeable battery that has a capacity of 4000 milliamperres.  The light's 1200 lumens pack a powerful lighting degree. The light has four modes of operation, which include a flashing strobe and three different modes of brightness that can be affected with a single button on the back of the light.
This light comes with its own USB charging cable.  It charges quickly and effectively with the duration of the charge dependent upon the brightness mode selected.
Gaciron 1800
The impressive 1800 lumen lamp of the Gaciron 1800 LM is only one of the many features that make this one of the best bike lights on Aliexpress.com.  It overall construction results in a durable, gold-plated aluminum alloy case that is waterproof and is an attractive contemporary design.
The light includes 6 modes of operation, including a strobe-flash mode. The double batteries are built in and have a working capacity of 6700 milliamperres.  Working time is up to 12 hours, depending on the mode the rider selects.
The Gaciron 1800 comes with all of the necessary mounting hardware that it needs to stay steady during vigorous rides. The spotlight is angled at 125 degrees, which is ideal for the average rider. The battery comes with a USB charging cable and a convenient, wired remote control.
The TRILIFE BL 685
With 5 LEDS, this bike light has an impressive maximum of 3000 lumens.  It is housed in an anticorrosive, impact resistant aluminum alloy case, and can dissipate heat on the hottest days of the year, to prevent its shorting out.
This light comes with a rechargeable built-in battery that, depending on the mode chosen, can last up to 6 hours between charges.  It has four light modes, including bright, medium , low and a strobe feature.
The sleek, contemporary design of this bike light has an appealing appearance that is impressive and compact.  Bikers like the fact that the compact design of this phone enables one to carry it in a pocket or small bag when not in use.  It pops right back into place and is easy to reinstall after removal.
The EBuy Fire
The Ebuy Fire bike light is one of the best bike lights under $100 on Aliexpress.com. It is USB rechargeable,  and features a 6000 lumen torch.  This streamlined, contemporary designed light comes in a durable, waterproof, aluminum case in the color black.